About us
This section provides you with an overview of who we are, what we do and how we are governed.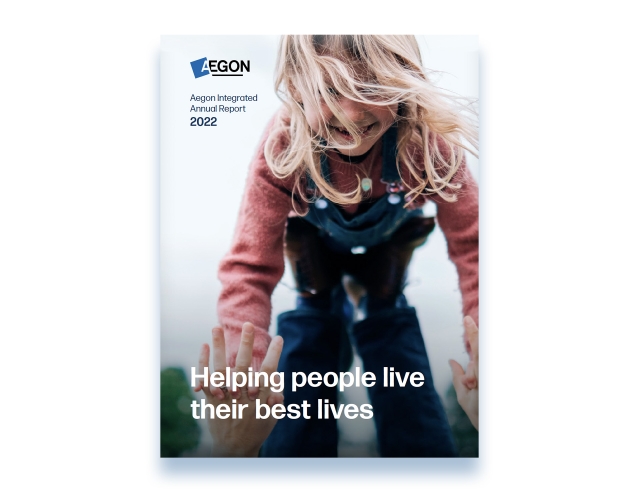 Integrated Annual Report 2022
This report outlines our business environment and material topics and how we address these through our purpose, vision, and strategy, to steer our business and create long-term value for our stakeholders. The report also contains the 2022 consolidated financial statements and standalone financial statements of Aegon N.V.
* On October 27, 2022, Aegon announced that it has reached an agreement with a.s.r. to combine its Dutch pension, life and non-life insurance, banking, and mortgage origination activities with a.s.r.. The closing of the transaction is subject to customary conditions. Based on the required steps, and necessary approvals, the transaction is expected to close in the second half of 2023.