Speaking up shows our commitment to all our stakeholders and motivates the escalation of any concerns regarding potential misconduct.    
If you see or hear something that doesn't feel right, it is important that we investigate thoroughly and take swift action. We depend on everyone - whether you work at Aegon or do business with us - to speak up when needed. 
At Aegon, our purpose is helping people live their best lives. Our business is founded on trust, respect and integrity. That makes Aegon a safe place where we can expect every one of us to act ethically and responsibly. Sometimes, though, that may not be the case. 
If you hear or see something that could be against our values or Aegon's Code of Conduct, we encourage you to speak up and make a difference.   .
How do I speak up?
Call the 24/7 helpline
You can call a dedicated toll-free helpline and report over the phone to a trained compliance operator. The numbers are listed below for Aegon's main country offices and businesses only.

List of local toll-free helpline numbers:
Brazil 212 018 1111
Bermuda 1 885 579 9534
China 400 120 3062
Hong Kong 800 906 069
Spain 900 905 460
The Netherlands 0 800 022 0441
The United Kingdom 0 808 189 1053
The United States 800 461 9330
If your location is not listed here, please select the next option (Report online), where you can find instructions on how to call a toll-free helpline in your location.
Report online
If you do not feel comfortable speaking with a live operator you can use online reporting. You can type information into an online form and take time to think about and review what you have written before submitting.

To report online, please visit www.aegon.com/speakup/report. This link will take you directly to a secure online portal powered by Convercent. You can also find it via www.convercent.com/report, where you must first enter the company name, before you can report an incident.
Please note that the Aegon Speak Up Service is a safe environment: it's a 24/7 dedicated service managed by a independent party. You can speak up confidentially or anonymously, if that is your preference.
Either way, when you submit your report, a confidential access number and password are created, so you can check the status of your report, view messages or communicate with designated trained staff across Aegon called Speak Up Coordinators. All reports are collected for immediate follow-up by Aegon. 
We promise to listen, act and protect! 
Join us in continuing to make Aegon a great place to work, a conscientious business partner and a trustworthy company.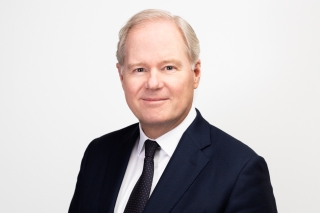 Prepare with the Speak Up Toolkit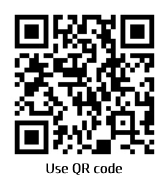 We recommend you use the Aegon Speak Up Toolkit when you are considering making a report. The toolkit is both available as a website and an app – which you can download on your personal or business phone, tablet or other device – and gives you great detail about Aegon Speak Up with the aim of demystifying the process of speaking up. It guides you through every step of the speak up process and suggests resources, while focusing on your emotions to offer the appropriate guidance and information.