Our North America division has several business lines which you can find below. We sell via intermediaries to a higher financial income segment. We have a small operation in Canada.

United States
We do business primarily under the Transamerica brand in the United States. Transamerica is a leading provider of life insurance, investments and retirement solutions in the US.
Transamerica employs approximately 6,800 people and its businesses in the United States serve customers in all fifty states and the District of Columbia.
Transamerica's purpose is Helping people live their best lives.
Transamerica's dedicated professionals help customers take the steps necessary to live better today so they can worry less about tomorrow. Transamerica understands the connection between financial and physical well-being—Wealth + HealthSM—and how both are essential for empowering individuals to add more years to their lives and more life to their years.
Its primary offices are in Cedar Rapids, Iowa; Denver, Colorado and Baltimore, Maryland.
Transamerica's business lines
• Insurance
• Investments
• Retirement
Transamerica's business lines include life, long term care and supplemental health insurance, Transamerica Agency Network, Transamerica Financial Advisors, Inc., World Financial Group, Transamerica's joint venture in Brazil, MAG Seguros (Mongeral Aegon), annuities, mutual funds, exchange-traded funds, employee benefits, retirement plans, individual retirement accounts, Advice Center, and stable value solutions.
Aegon in the US
Aegon entered the United States in 1983. In 1999, it acquired Transamerica, one of the best-known insurers in the United States. In 2011 and 2014, its various businesses were consolidated under the Transamerica brand name. As of the end of December 2020, Transamerica manages a total account balance of USD 403 billion across its Individual Solutions and Workplace Solution businesses.

World Financial Group
WFG serves the financial needs of middle-income individuals and families across North America. Through its alliance with Transamerica, WFG offers a wide array of life insurance and income protection solutions.
WFG has a unique business platform, which provides its associates with the resources they need to build their own businesses, which serve individuals and families every day.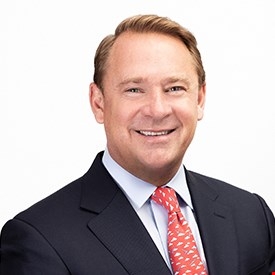 Will Fuller, CEO of Transamerica
Will Fuller was named as President and CEO of Transamerica, and as a member of the Management Board of Aegon N.V., effective March 31, 2021.