At Aegon, every employee path is unique. We truly believe in a multi-stage life and career that supports it.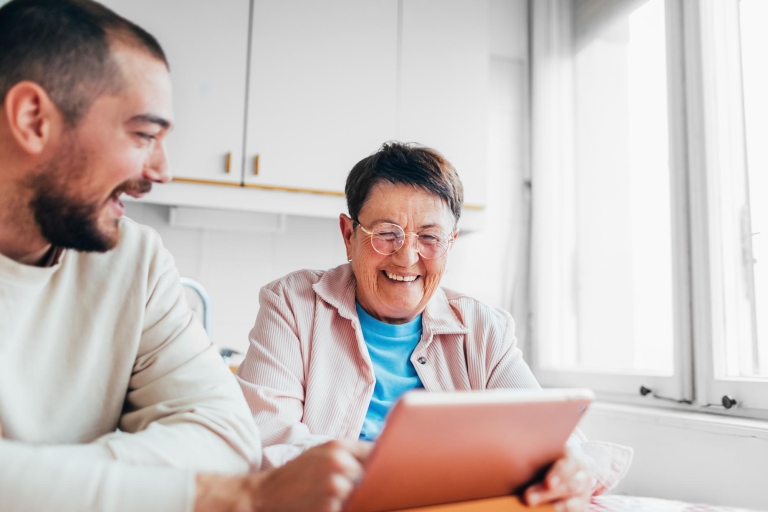 The company offers investment, protection, and retirement solutions, with a strategic focus on three core markets (the United States, the United Kingdom, and the Netherlands), three growth markets (Spain & Portugal, Brazil, and China), and one global asset manager.
Aegon is headquartered in The Hague, the Netherlands, and listed on Euronext Amsterdam and the New York Stock Exchange. You can find more information about our company, history, purpose and strategy in our About us section.
Positive longevity
Aegon's purpose of Helping people live their best lives runs through all its activities. As a leading global investor and employer, the company seeks to have a positive impact by addressing critical environmental and societal issues, with a focus on climate change and inclusion & diversity.
We are in the midst of a living revolution.  As recently as the late 20th century, life consisted of three stages: 20 years of education, 40 years of work, and a short retirement of perhaps 15-20 years. Fast forward to today, and life expectancy has soared. 50% of babies born in the US in 2007 will live to 104 or more. Broadly, the same holds true in all our markets. 
As a result the financial industry has changed beyond recognition over the last few years, and continues to evolve at a rapid pace — longevity, a switch from face-to-face financial consultations to online, digital advancement that allows consumers to tailor online products to their individual needs, and of course stricter regulation.
To achieve this, our global workforce of 21,500 colleagues continues to evolve the way we work, learning from best practices around the globe.
At Aegon, every employee path is unique. We truly believe in a multi-stage life and career that supports it. Take a qualification. Pick up a development assignment. Fulfil your (career) ambitions. Leap into a whole new career. Take a leave that fits your stage of life. If it matters to you, we want to support you to make it happen. 
You would be joining a team that's endlessly curious about the world, trends and people in it. They seize every opportunity to learn from it, embrace different perspectives to be able to deliver an exceptional experience to our customers. 
Our people aim high, personally, and collectively. Building on each other's ideas and together, help turn them into great results. The creativity that comes from working with a broad diversity of people and your hands-on mentality will be key to this.
We strive to build a better world. We are united by a desire to improve every day, help others, and leave the planet better than we found it. 
21,500
21,500 colleagues at end-December 2022.
€10.9m
We invested €10.9 million in training and development for colleagues in 2022.
36%
of senior management positions occupied by women in 2022.
Exceeding the high-performing norm
With so many high-performing professionals working together to exceed the expectations of our customers, there are plenty of opportunities for you to learn and develop.
And the wide variety of development opportunities across our broad organization, will enable you to take responsibility for your development.
Inclusion & diversity at work 
Our customers are a diverse group, therefore to truly understand their needs we also need a diverse workforce.