Aegon's first affordable housing debt fund fully subscribed
January 11, 2018, 8:06 CET
A $100 million US affordable housing debt fund, offered by Aegon USA Realty Advisors LLC (AURA), has been fully subscribed. It is the first fund of its kind and expected to finance 32 loans across 13 states.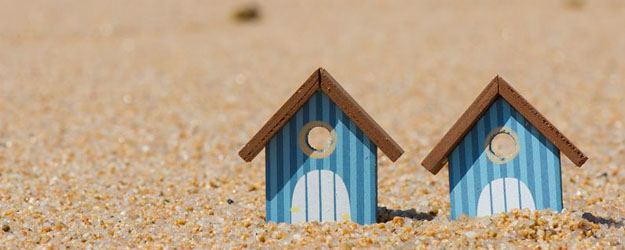 The offer was backed by six investors, including an affiliate of the fund sponsor. Bank of America Merrill Lynch acted as placement agent for the fund. AURA makes equity investments in affordable housing primarily through the Low Income Housing Tax Credit (LIHTC) program. This debt fund provides debt capital to affordable housing developments that also receive LIHTC equity investments outside of this fund.

Tax credit program
The LIHTC program is a 'dollar-for-dollar' tax credit program set up to encourage private investment in high quality, affordable rental housing for low-income families. The LIHTC is widely viewed as one of the most effective federal housing programs in the US with over 2.8 million homes developed since inception. State housing agencies administer the LIHTC, prioritizing projects that serve the lowest-income tenants and safeguard affordability for the longest period of time. Once a property is built, state agencies are responsible for monitoring LIHTC properties on an annual basis. Those that are found to be non-compliant can lose their credits.

"AURA's diverse skillsets allowed us to create this debt fund platform alongside our more mature LIHTC equity platform and provide our investors with an opportunity to participate in this socially responsible market sector," says Lynn Ambrosy, Vice President of Real Estate Distribution and Client Management for AURA. "As a market innovator in social impact investing, we seek to provide strong returns with reasonable risks, while serving a mission to meet the affordable housing needs of Americans."
Access to practical, safe and affordable housing for all plays an important role in the socio-economic success of society. It is also one of the main United Nation's Sustainable Development Goals for 2030. Providing families with homes is said to improve community development, raise school attendance and performance and improve their sense of security and safety.
AURA will also provide ongoing fund oversight, loan servicing, and asset management services for the life of the debt fund. "We are well positioned to sponsor this type of permanent mortgage fund due to our expertise in the areas of tax credit equity syndication, commercial mortgage lending, and loan servicing," notes Lynn Ambrosy.

AURA manages more than $3.9 billion of tax credit equity investments and more than $11 billion of commercial mortgage loans for its affiliate and non-affiliate clients as of September 30, 2017.

About Aegon USA Realty Advisors, LLC (AURA)
AURA is a fully integrated real estate asset manager that has provided real estate investment services to institutional clients for more than three decades. AURA provides real estate asset management and advisory services – including tax credit investments, commercial mortgage loans, affordable housing debt, and various other private equity and debt products – to affiliate and unaffiliated institutional clients. AURA has established a distinguished reputation in the real estate industry for its diverse real estate expertise and strong investment performance. AURA is a part of Aegon Asset Management, which is an international asset management organization based in The Hague, with offices across North America, Europe and Asia.
A lifetime of financial security has two fundamental ingredients: Wealth + Health. Both are important to the stability of people's lives and are susceptible to unforeseen events. At Aegon, we want to improve the wealth and health of our customers and employees, adding more years to their lives and more life to their years.

This year's edition of the Aegon Hackathon - Wealth + Health: Disrupting the Model - is looking for programmers, designers, hackers and dreamers, those who want to see more than incremental change, to join the 24-hour, global program.

Enterprising ideas and fearless teams can register for one of the Aegon Hackathon locations in either Mumbai, Budapest, or Dallas via the website.

Aegon encourages participants to think about how developments in digital transformation (e.g. robotics, Internet of Things (IoT), data intelligence, artificial intelligence, blockchain) and society (e.g. individualization, transparency, consolidation) influence customers' financial and physical well-being.

The application deadline for the Aegon Hackathon is July 20,2018.
Related Links 
About AURA>

Bio Lynn Ambrosy >

Aegon Asset Management Responsible Investment Report (pg 43) >
Contact
Media relations >
Investor relations >

Newsletter Alert
Quick sign up >
View previous newsletters >