Should workers reskill to keep up?
At a panel discussion at the OECD forum in Paris, which included Jean-Michel Blanquer, the French Minister for Education, Aegon's Catherine Collinson argued that lifelong learning is a must.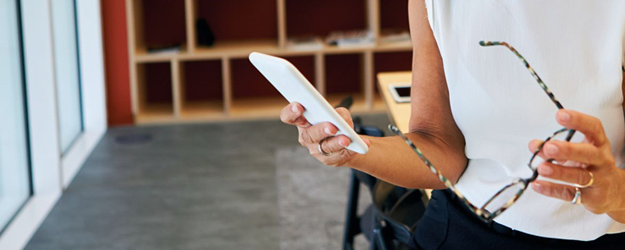 Is reskilling effective in helping workers keep up with changing times? 65% percent of visitors to the OECD forum believe so. "In this day and age, it is imperative that people continue to reskill themselves, otherwise they will be left behind," said Catherine Collinson, executive director of The Aegon Center for Longevity and Retirement.
Aegon's 2018 Retirement Readiness Survey asked people about which megatrends they believe will impact their retirement. Only one in five stated that they believed changes in the labor market would impact their retirement. "We will need to raise awareness of this issue. People might be overwhelmed and won't know what's coming," Catherine argued.
In addition, Catherine emphasized that it is very important to save and plan for retirement and making informed decisions for the future. The Aegon Survey measured how well people understand basic financial concepts. Many of the people surveyed failed the quiz, which could indicate serious consequences for own their planning and future security. "We need to have the basic counting and planning skills in place," Catherine Collinson added. "Without better financial literacy programs, particularly in schools, many people will be unable to make the right financial decisions for their future."
Click here to check out the debate on the OECD forum's website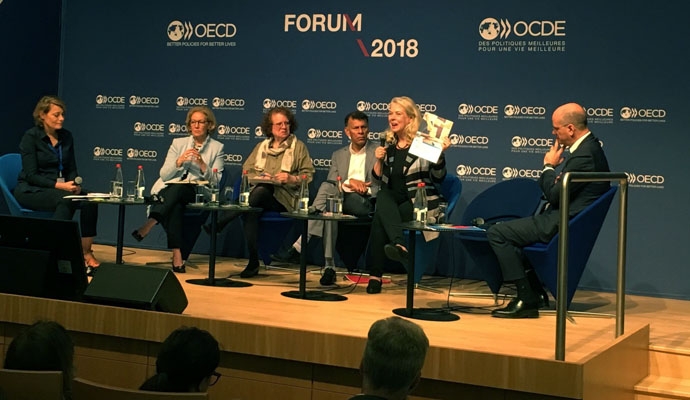 About the survey
Aegon today launched its 2018 Retirement Readiness Survey at the OECD Forum in Paris. Since 2012, the Aegon Center of Longevity and Retirement has carried out the largest global retirement survey of its kind. The findings in the 2018 report are based on interviews with 14,400 workers and 1,600 retired people in 15 countries. As in previous years, the survey was conducted in cooperation with Transamerica Center for Retirement Studies® and Instituto de Longevidade Mongeral Aegon.