Investor guide: How to keep steel strong and meet climate goals
November 26, 2018, 7:00 CET
Steel is an essential ingredient in manufacturing, but its production is also a significant source of greenhouse gas emissions. Aegon Asset Management has co-authored a guide for investors to help steel companies make the transition to a low-carbon economy.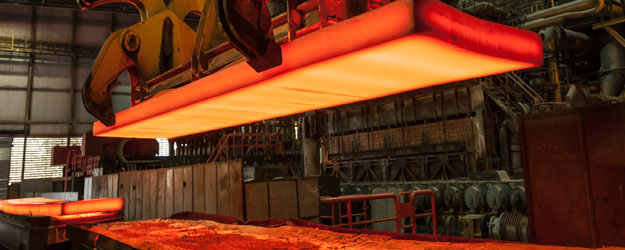 Investors increasingly acknowledge that climate change poses a system-wide risk to business, with extra costs associated with rising temperatures set to be felt across sectors and markets.
Concerns have led to action. Investors representing $32 trillion in assets form Climate Action +100, an initiative to facilitate dialogue with 161 major companies about reducing emissions in accordance with the sustainability goals of the Paris Agreement.
As part of the climate debate, Aegon Asset Management (AAM), Dutch merchant bank Kempen and the Institutional Investors Group on Climate Change (IIGCC) have published an investor guide on the steel industry.
Steel sector
Steel production accounts for 6-7% of total greenhouse gas (GHG) emissions. Climate experts say global GHG emissions must decline rapidly between 2018 and 2050, reaching net zero around 2050, in order to deliver the international sustainability goals of the UN-backed Paris Agreement. The guide outlines three categories of risks for the steel sector. The first two are the direct financial risk of carbon pricing charges and the need to speed up the roll-out of innovative.
Thirdly, customers may switch to new products and materials that support the energy transition. Therefore, steel producers with a diversified range of end-use products are likely to be most resilient than those more focused on traditional steel products.
What's the target?
The guide looks at whether the steel sector can actually address the climate-related financial risks and decarbonize consistently in line with the Paris Agreement goals.
The International Energy Agency has developed the IEA 2°C scenario, which seeks to prevent global average temperatures from rising more than 2°C by 2100. The Science Based Targets Initiative, which uses the IEA 2°C scenario, suggests the steel industry will need to reduce emissions to 2,044 gigatons CO2 versus the 2010 baseline of 2,955 gigatons.
This equates overall to a 31% reduction in gross emissions and 55% reduction in emissions intensity. The investor guide notes the IEA 2% scenario is not as ambitious as the Paris Agreement aim to limit warming to well below 2%. Emissions reductions for steel may therefore need to be steeper.
In addition, innovative technologies are still at an early stage and few companies are establishing long-term targets to align with the Paris Agreement.
Investor guide
The document ends with a set of expectations and 32 questions for investors to use in their discussions with the management of steel companies to ensure robust business strategies and encourage a smooth transition to a lower carbon energy system". The recommendations are split between the topics of Governance, Transition Plan and Disclosure.
Download the full report from the IIGCC website