Aegon Asset Management seeks to build up capacities in China
June 06, 2019, 14:11 CEST
Aegon Asset Management (AAM) has taken the first steps to establish a wholly foreign-owned enterprise in Shanghai, which will allow it to sell world-class offshore investment products and services to domestic Chinese institutions and high-net-worth investors.

AAM announced on June 6 that it was one of a group of international asset managers to sign a memorandum of understanding (MOU) with Shanghai Lujiazui Administration Bureau in China, with a view to jointly support its build-up of a global asset management center.
Lujiazui is a peninsula on the east bank of the Huangpu River and has been developed over the last 20 years as Shanghai's eye-catching internationally orientated financial district. The futuristic-looking area features over 30 building of 25+ floors, and is home to 500 Chinese and foreign financial and insurance corporations.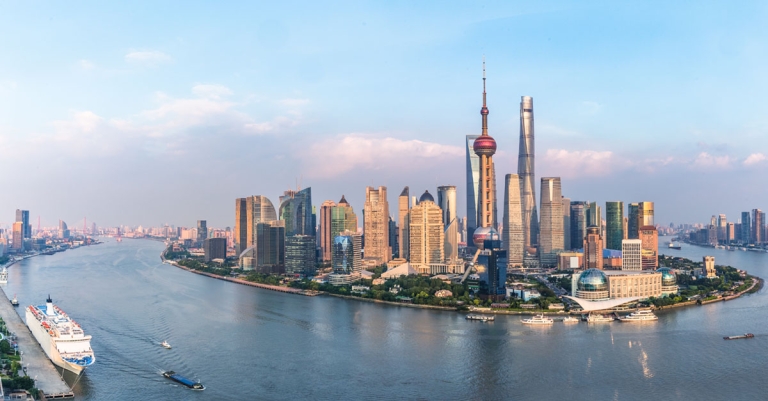 The modern skyline of Shanghai Lujiazui 
Memo of Understanding
While not a legally binding contract, a memorandum of understanding (MOU) is a formal document that details the main points of agreement following a negotiation process that could lead to a concrete deal.
By signing the MOU with the Shanghai Lujiazui Administration Bureau, AAM has signaled its intention to take to take the first steps to establishing a wholly foreign-owned enterprise (WFOE) in Shanghai.
"As signatories we will be one of an early group of global asset managers able to bring world class investment strategies to the domestic Chinese high-net-worth and institutional market," explained Martin Davis, head of Aegon Asset Management Europe. "As such we are extremely pleased to be working with the Shanghai Lujiazui Administration Bureau to establish this new center of asset management excellence."
Aegon in China
AAM said in a statement that the move to establish the WFOE in Shanghai would allow the business to further strengthen and deepen its strategic relationships in the region, specifically with its Chinese joint venture Aegon Industrial Fund Management Company Limited (AIFMC).
AIFMC was established when Aegon entered into partnership with Chinese brokerage Industrial Securities in 2008 to provide fund products and asset management services to the local public domestic market. The new WFOE aims to complement AIFMC's existing distribution strategy and investment capabilities.
Aegon has also been growing its activities in the Chinese life insurance sector for over 15 years. The joint venture, Aegon THTF Life Insurance Co., sells life insurance and accident and health products through 13 branches. This geographic network gives Aegon THTF access to a potential market of over 656 million people, primarily in the coastal provinces of eastern China.