Managing money when starting your first job
September 11, 2019, 14:15 CEST
Our new financial awareness series highlights financial well-being for key stages of your life. We begin with a few things you might want to consider when starting your first job.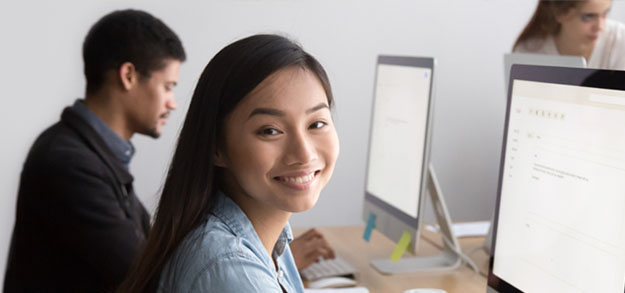 1. Pay down that student debt
Congratulations. You will now have a salary coming into your bank account, but are you forgetting that student loan? Generally speaking, student loan repayments extend to a period of 10 years. However, who wants to have debt hanging over them that long? To be debt-free sooner, try to pay more than the minimum when payment is due.
2. Try to maintain a positive bank balance
Cash flow, the money that is moving in and out of your bank account, shouldn't be a one-way street. To keep a positive balance, establish where your money goes (e.g. health insurance, phone bills, rent, etc.). Knowing your cash flow will give you an overview of your earnings and enable you to plan your spending wisely.
3. Set yourself a budget
Budgeting can save your bank account from ending up in the red. Differentiate your essentials costs (e.g. housing, food) from the luxury ones (e.g. dining out, entertainment). Once you've settled the necessities, draw up a budget for the month, allowing yourself to splurge only up to a certain amount.
4. Start saving for your retirement
As a starting point, and before signing an employment contract, check whether your prospective employer has an employee retirement. If not, consider building up your own fund. Try to invest at least 10% of your monthly income in your retirement fund. If you aren't able to save up to this amount, try saving 3 to 5%. Your future self will thank you.
5. Make your dreams come true
Who doesn't enjoy a bit of daydreaming? When you think of the future, you might dwell on life's big milestones, whether that is further education, owning a home, taking a world tour or having children. If it brings a smile to your face, make sure you have the cash to make those dreams come true, and start saving now towards your goal.
6. Exercise and healthy living are invaluable
You may feel the need to work long hours and skip breaks to impress your first employer. A dedicated, can-do employee can go far, but not if you put the job ahead of your physical and emotional health. Taking regular breaks, exercising and having an active and healthy life beyond work will allow you to get much further in life.