Four generations of US workers save for retirement, despite challenges
August 25, 2021, 7:00 CEST
Generation Z, Millennials, Generation X, and Baby Boomers share at least one common goal in the US. A new study involving the four groups finds a large majority of employed workers are saving for retirement, although almost half expect to work past age 65 or do not plan to retire.

These are some of the findings of Living in the COVID-19 Pandemic: The Health, Finances, and Retirement Prospects of Four Generations, a report published by nonprofit Transamerica Center for Retirement Studies® (TCRS) in collaboration with Transamerica Institute®.
Part of TCRS' 21st Annual Retirement Survey of Workers, the report examines the retirement outlook of Generation Z, Millennials, Generation X, and Baby Boomers. The findings are based on a survey of employed workers conducted in late 2020 and contains recommendations for workers, employers, and policymakers to improve retirement security.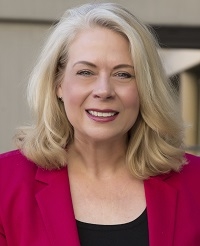 "Workers are weathering a public health crisis and contending with fears about the virus and vaccinations, concerns for family and friends, employment-related worries, and financial setbacks."
Catherine Collinson, CEO and president of the Transamerica Institute and TCRS
The survey findings illustrate the experiences of workers across generations that can impact their health, financial well-being, and ability to save and invest for retirement:
Concerns about comfortable retirement
"Given the magnitude of challenges workers have faced during the pandemic, it is truly remarkable that they have maintained focus on their future retirement. However, before the pandemic and today, many workers continue to be at risk of not achieving a financially secure retirement."
Catherine Collinson
Collinson says that given the magnitude of challenges, it is remarkable that US workers have maintained focus on their future retirement. The survey finds that 82 percent of workers are saving for retirement through employer-sponsored plans and/or outside the workplace.
While the majority of workers are actively working to build up retirement savings, only 24 percent overall are "very" confident that they will be able to fully retire with a comfortable lifestyle. Millennials (30 percent) are more likely to be "very" confident than Baby Boomers (21 percent), Generation X (19 percent) and Generation Z (16 percent). Sixteen percent of workers across generations indicate their retirement confidence has declined as a result of the pandemic. 
Steps to improve retirement security
The pandemic has exposed both weaknesses and revealed opportunities for improving retirement security. Collinson says that a concerted effort is needed among workers, employers, and policymakers, with additional steps open to each of these stakeholders, including:
"Workers' ability to achieve a secure retirement ultimately depends on access to meaningful employment throughout their lives, the availability of retirement, and health and welfare benefits, and the preservation of safety nets such as Social Security and Medicare," Collinson says. "As we emerge from the pandemic, we have an unprecedented opportunity to strengthen the fabric of our retirement system — including how we live, work, retire, and age with dignity."