Marian Wezenbeek: combining home sharing and entrepreneurship
Marian Wezenbeek talks about what she has learned at the mid-point of Silver Starters, an Aegon-backed free learning program that helps people aged 50-plus on the road to launching their own businesses.

What's it like to follow online course during lockdown?
Marian: I like it very much. I enjoy working independently and having a certain freedom. The Silver Starters online program allows you to decide for yourself when you do the course work. It is even alright to get a little bit behind due to external circumstances; It's up to me to make the time to catch up or get ahead.
I must say that a few years ago I took a "physical" course for a number of evenings. The contact with fellow students and teachers was also very nice. There are certainly advantages of both types of interaction, but my personal preference is for an online course.
What has been the most interesting part of Silver Starters so far? 
Marian: I have really enjoyed the module in which we explored "the person as an entrepreneur". It makes you explore lots of questions such as what type am I? and Does entrepreneurship suit me? We are old enough to know ourselves somewhat, but the tests make that even clearer.
There were also modules that introduced me to new concepts. For instance, I had never heard of the Business Model Canvas. I now know it is a very useful way to chart the essential elements of your business idea on one page.
Have you run into any problems during the course? 
Marian: I haven't. Silver Starters is a demanding program, but fortunately I have quite a lot of time on my hands. For other people who also have a job, it seems like a lot to take on. 
Does contact with your coach and fellow participants benefit you? 
Marian: Yes. It is certainly useful and nice to speak to other participants and my coach once a week. We all have different business plans. But I am also in contact with a fellow Silver Starter with roughly the same idea who, like me, lives in Leiden.
What do you hope to learn during the program?
Marian: I still have lingering doubts whether I am "entrepreneurial" enough. I think my idea is would be a shame to pass up. On the other hand, I am not sure yet that I am ready to "go all the way" in terms of time or energy. I am still working on the answer to this question. 
Have you changed your business idea since starting the learning program?
Marian: An important insight has been that I should primarily focus on the customer's problem rather than my solution.  I was particularly focused on practical solutions for people who want to split their home and rent out the floor (floor plan, permit, financing, etc.). But for the customer, social and emotional issues may be even more important. I think I should focus more on those issues.
Find out more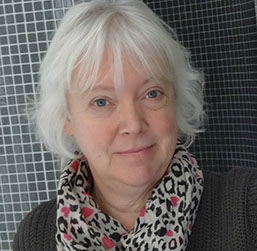 Marian is 60 and lives in the Dutch city of Leiden. She joined the 2021 edition of the Silver Starters program with an idea to bring seniors and starters together under one roof - and create a nice home for both.
In addition to the financial benefit for the elderly who offer housing, it could help reduce the housing shortage for starters. It can also be nice for older people to have the right and ability to stay in their familiar homes for longer.