New class of Silver Starters entrepreneurs goes online
January 14, 2021, 7:00 CET
Almost 100 participants have started the 2021 edition of Silver Starters in the Netherlands. In its second year, the Aegon-backed free learning program helps people aged 50-plus on the road to launching their own businesses.

The Silver Starters program has been developed by the Leyden Academy on Vitality and Aging (LAVA) in the Netherlands and Aegon. Having debuted in the Netherlands in 2019, the program is also being organized by partners in Italy, Poland, and Portugal.
Online kick-off
During the online kick-off on January 14, program leaders Dr. Jolanda Lindenberg (LAVA) and Mike Mansfield (Aegon) explained the premise being the Silver Starters was to inspire active aging. They said many people aged 50 and above dream about starting their own business, but they often need expert advice and support to do so. Silver Starters is designed to help them realize their dreams.
The program offers twelve weeks of online learning and coaching. In eight modules, participants learn the mindset and skills required to start their own business and explore whether their business idea is viable. Topics covered include customer needs, revenue models, marketing, prototyping and pitching.
The winner of the 2019 program, 83-year-old Han van Doorn, also spoke: "The advantage of this course is that it is online and that you can do it at your own pace. During the course I learned about revenue models and marketing, among other things. This course is one of the best I have done." Van Doorn ended his story with advice: "Everyone should ask themselves the question: What do I want to be after my retirement!"
Corporate Social Responsibility
"We have received a surprising number of applications linked to social entrepreneurship and centered on the theme of sustainability," LAVA's Lindenberg said. "That is why we also focus on setting up a non-profit organization in the program."

For example, the idea of Marian Wezenbeek: "I think it would be nice if I could play a role in bringing seniors and starters together, with the aim of creating a nice home for both. In addition to the financial benefit for the elderly who offer housing, it reduces the pressure on the housing shortage for starters, and it can be nice for the older people to have a right to stay in their familiar home for longer."
Willy de Heer, aged 56, has a background in healthcare, education, and the public sector. Her business idea is to offer a virtual reality game to helps people understand each other and encourages behavioral change.
Another Silver Starters participant is a 64-year-old woman from the Dutch port city of Rotterdam. Her passion is to help people upgrade the interior of their homes at a low cost with second-hand materials and furniture. "I worked as a professional organizer for years and I am always busy changing the interior in my own home. It would be nice to combine this."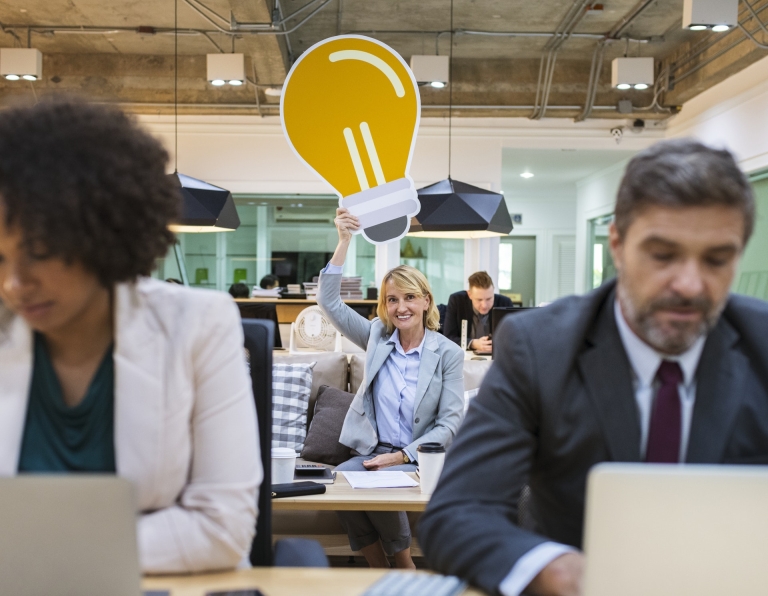 The partners
Leyden Academy on Vitality and Aging (LAVA) is a knowledge institute that strives to improve the quality of life of older people by creating opportunities for a vital and meaningful life, closely connected within the community.
Aegon wants to enable people to make conscious choices that will assist them to achieve healthy financial futures. In addition, Aegon supports initiatives that contribute to the well-being and vitality of older people. 
Key points
Silver Starters was developed by Aegon and LAVA
100 participants for Dutch program
Online learning and coaching
Focus on social entrepreneurship and sustainability
Programs also being held in Italy, Poland and Portugal