Willy de Heer: Getting serious with a VR learning game
Willy de Heer talks about her experiences so far with the 2021 edition of Silver Starters, an Aegon-backed free learning program designed to help people aged 50-plus on the road to launching their own businesses.

How are things going so far?
Willy: We have identified the company that will build the actual product for us. We will be using VR technology, and our product concept is new for them, so we are working in close cooperation. It is a step-by-step process as everything must be done properly. I divide my time between our company and the Silver Starters course. It's hard work but also a lot of fun. It has confirmed that I was already familiar with some of the skills and methods essential for entrepreneurship, but lack in other areas.
I am learning new things such as the Business Model Canvas. This a tool to chart and visualize all the building blocks you need for your business, including customers, route to market, the value proposition, cost structure and revenue streams.
The event to mark the mid-point of the Silver Starters program was inspiring as we got to hear examples from other companies. One of the speakers was Oskar Barendse, a co-founder of Knab, Aegon's online bank in the Netherlands.
The great thing is you are never totally on your own in Silver Starters. Each participant is assigned to a small group with a mentor. The group I am in is quite interesting, we come from the same sort of backgrounds. One member of the group has already been an entrepreneur and we are learning a lot from each other.
How are you coping with the challenge of focusing your idea to create a marketable product? 
Willy: My idea has certainly become more concrete. During the course you learn that you have to adapt your concept to meet the specific needs in your market. A good idea is not enough, its needs to be tailored to your market. Therefore, we will be testing our pilot at various educational institutions in the Netherlands to make sure we are on the right track.
The pandemic certainly isn't helpful, however is does give us ample time to start identifying future markets. As we are convinced that our company Serious Learning Games® will be able to roll out this concept/product not only in the educational market, but in other markets as well. 
What about the challenge of attracting customers and financiers?
Willy: We are finalizing our first scenario. This will be the script the actors use when we film the game. Subsequently the film will be edited to provide the player with an actual game experience. We are banking on this pilot to really help potential customers visualize how our product works and the benefits it offers.
It is quite a step forward to write an entire scenario for such a VR game. It requires lots of details. There has to be a learning goal, but also a game goal and it shouldn't be too obvious. You have to explain why something is good and why not. You have to build up a bit of tension and as well as effects so that the player feels he can make a choice and reach new levels.
We are now paying for everything by ourselves. We participated in a challenge organized by the Dutch Ministry of Education, Culture and Science (OCW), but unfortunately were not selected for the next phase. We will be reaching out to potential investors when we have accomplished "proof of concept" after the testing phase of the pilot. 
What do you want to learn from the program?
Willy: I really want to absorb all the great materials and learnings, whether that is discussing the Business Model Canvas or the pitch. Secretly, I am hoping that I will be allowed to participate in the challenge to pitch to the jury in the final. That would be really cool.

My business partner participated in Silver Starters last year. She was very enthusiastic about Start Up Plus, as the program was called last year. She advised me to participate and I am glad I did. I now understand what she was talking about earlier. The terminology makes sense now!
 
The program is well designed, there is a lot to do and the digital aspect is not necessarily difficult. It is a real shame though that you can't meet up with the other participants and the mentors in person.
What advice would you give other starter entrepreneurs?
Willy: I would definitely recommend following the Silver Starters course if you are a bit older, it is really worthwhile. The mentor group also really works, if one person sometimes has a dip, the other can offer support. Making use of the Creating a Business Model Canvas is a great starting point. As well as the valuable insights on doing interviews and pitching. Are they waiting for your product and how? This is how you test your assumptions about potential customers. These are all points to be considered and answered before you take the plunge and go out there!
Photo credit: VR googles by JESHOOTS.COM
Find out more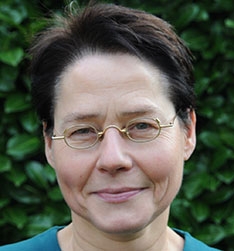 Willy de Heer has a background in healthcare, education, and the public sector. Her business idea is to offer a virtual reality game to helps people understand each other and encourages behavioral change.