Raising the flag for UN Sustainable Development Goals
September 25, 2023, 14:00 CEST
Aegon raises the Sustainable Development Goals (SDG) Flag in honor of the SDG Flag Day on Monday, September 25.
The SDGs are integral to the UN 2030 Agenda for Sustainable Development, unanimously adopted by all Member States in 2015. Comprising 17 goals and 169 sub-goals, they serve as a global call to action to combat poverty, reduce inequalities, and address climate change.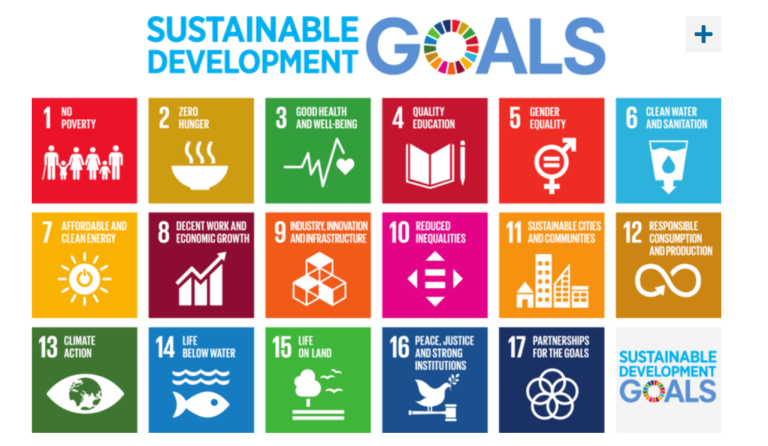 Aegon is committed to supporting the UN SDGs, both as a financial services provider and as an investor. We recognize that sustainable development is in the long-term interest of business and the global economy, but that a sustainable future for people and the planet will not be attainable without cooperation between the public and private sectors.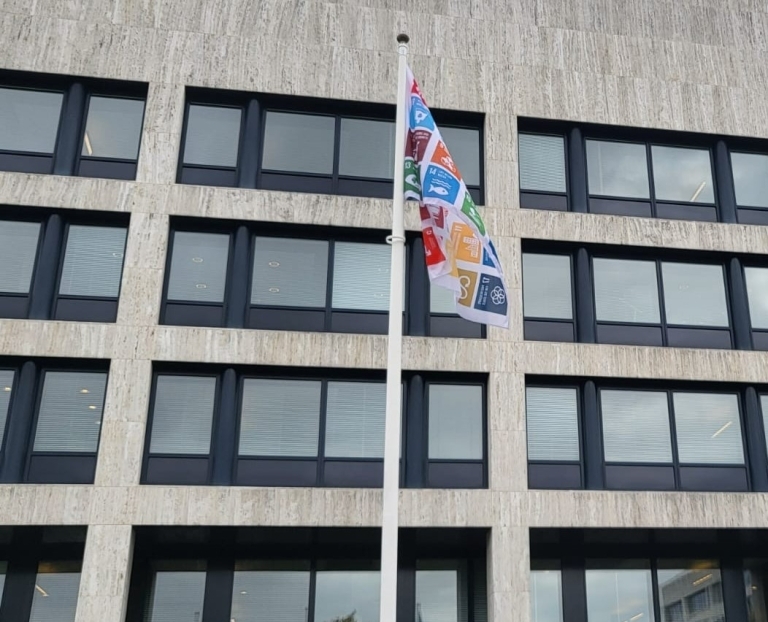 Frans de Beaufort, Global Head of Corporate Sustainability Strategy, says: "Taking part in the SDG Flag Day shows our continued and long-term commitment to a sustainable future for people and the planet. We contribute to a selection of SDGs where we can actively make a difference and the SDG Flag Day is a reminder of our pledge to make a meaningful impact across a range of SDGs."
Four primary UN Sustainable Development Goals in focus
Linked to our sustainability ambitions, Aegon prioritizes climate change and inclusion & diversity, aiming to contribute to the following goals:
SDG 5 Gender Equality & SDG 10 Reduced Inequalities
We embed considerations for gender equality into various Aegon policies, including our Code of Conduct. Inclusion & Diversity is a central theme in our sustainability vision. An example of our progress is our commitment to achieving 36% female representation in senior management by 2022, marking a 2% increase since 2021.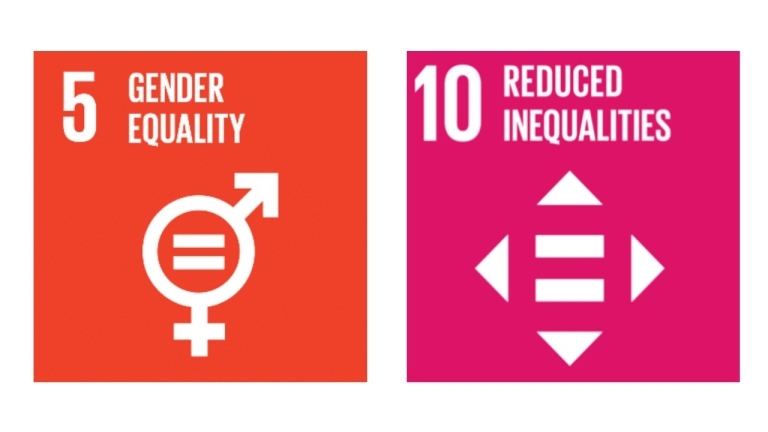 SDG 7 Affordable and clean energy & SDG  13 Climate Action
We are dedicated to transitioning our general account investment portfolio to achieve net-zero greenhouse gas emissions by 2050. In 2022, we successfully reduced the carbon intensity of corporate fixed income and listed equity general account assets by 20% compared to 2019. Additionally, we committed to investing USD 2.5 billion in initiatives aimed at mitigating climate change or adapting to its associated impacts. For instance, Transamerica and Aegon Asset Management became anchor tenants in Iowa's inaugural community solar garden in 2022.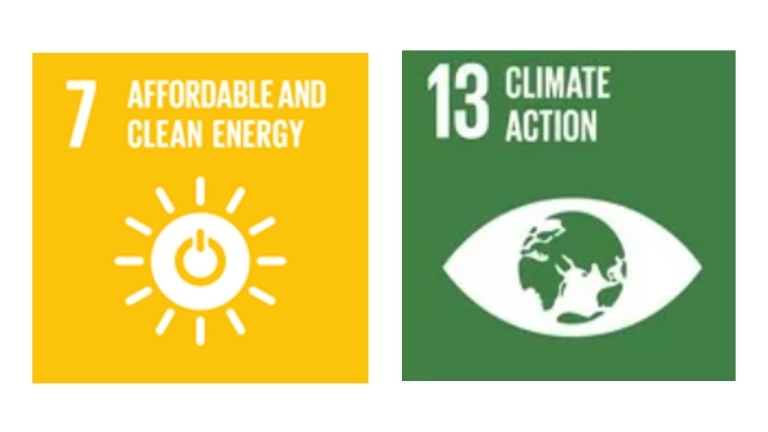 Furthermore, Aegon Asset Management actively contributes to the UN SDGs through its impact investments. These investments are designed to generate positive, quantifiable social and environmental impacts alongside financial returns. The Aegon Global Sustainable Sovereign Bond Fund aims to invest in financially strong countries that contribute to the improvements in sustainability targets as defined by the UN SDGs.