Commitments, ratings & recognition
Aegon takes pride in its commitment to international sustainability standards. Our commitment extends to industry groups and other bodies, to share knowledge and best-practices.

We actively participate in sustainability performance benchmarks to provide transparency for our stakeholders and wider society in the integration of sustainability considerations into our business operations.
Ratings and recognitions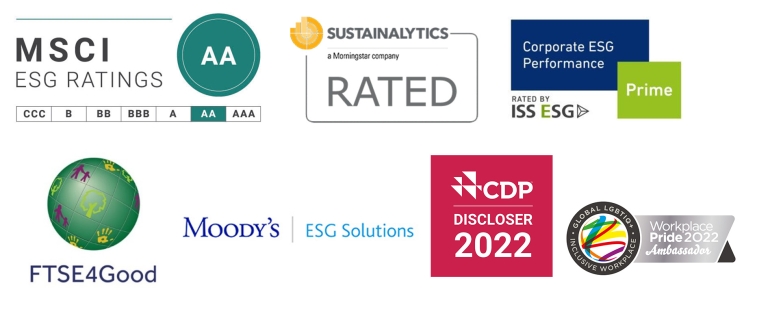 Aegon works closely with several sustainability rating agencies, who regularly assess our performance and practices. We have the ambition to achieve top quartile on the sustainability ratings we take part in.