Aegon's vision for Inclusion & Diversity (I&D) is to build a fair and inclusive company, where we overcome obstacles to participation and increase our diversity so that everyone belongs, everyone plays a role in fostering inclusion, and we can all live our best life: in our workplace, our marketplace and our communities. 
As part of our transformation journey, we adopted a global inclusion and diversity strategy in 2022, building on the already strong work of our business units who have signed up to our vision. We aim to ensure our policies and actions permeate all parts of Aegon, and that our leaders, colleagues, and other stakeholders worldwide can each make an active contribution to building a more inclusive and diverse organization.
Our I&D strategy builds on the work undertaken in recent years to develop a consistent and coherent way of working for the whole company. Two fundamental elements of Aegon's inclusion and diversity strategy are:
Authentic action – the recognition that we are on a journey to improve. We seek to turn good intentions into actions to create a positive difference for our people and communities in which we live and serve.
Starting at the top – Aegon's senior leadership are active role models for I&D, including by sharing their own inclusion stories and actively championing areas of diversity excellence.
Our I&D pillars
Workforce
We're building a professional culture that engages and welcomes everyone to make sure all employees feel they belong. For instance, we have programs to help our people adopt as conscious inclusion as part of their everyday activities. 
Discover the career opportunities at Aegon
Workplace
We're integrating inclusion and diversity into our recruitment strategies to create a more diverse workplace. We are also leveraging diversity data to understand where we are in our journey and what further steps are needed to deliver meaningful improvement. 
Find out more about Aegon and our businesses
Marketplace
We're strengthening how we live these values with our customers and in our communities to create positive change. We use surveys, feedback from our customers and benchmarking information to assess our level of maturity on inclusion and diversity – including how we compare with relevant peers – and determining our level of ambition and how to achieve it.
Gender balance
We are committed to a journey of authentic action as we strive to be inclusive across our company. We are starting by focusing on five initial areas: gender balance, race & ethnicity, sexual orientation, disability and life stages. We will publish regular updates on key initiatives in 2023. We are pleased, for instance, to report progress during 2022 on gender balance.
We are working to build an inclusive and diverse culture that encompasses all aspects of the employee experience, starting with talent attraction.
Specific attention has been directed toward addressing the gender imbalances that persist in financial services. In 2022, Aegon's country units continued to refine their hiring practices with a focus on inclusive recruitment, through gender-balanced candidate slates and interview panels.
Aegon's senior executive gender balance targets address the legal requirements of the NL Diversity at the Top Act (2022), enacted to improve the designed gender balance in listed and large Dutch-owned companies. We will also continue to include a non-financial performance indicator for Management Board members regarding gender diversity in all senior management positions. 
2021: The proportion of female representation among senior management increased to 32%.
2022: We met our target of a minimum of 34% female representation among senior management.
2023: We have set a target of a minimum of 38% female representation among senior management.
"I believe including multiple and diverse perspectives is critical. It makes debates richer, and it leads to better decisions."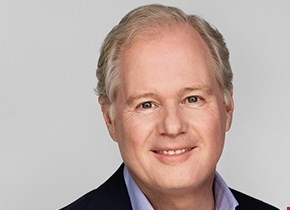 Employee Resource Groups 
Aegon's Employee Resource Groups play an important role in making sure all employees have a say in the company's future direction and that their specific needs are met during our transformation program. Examples across our businesses include: