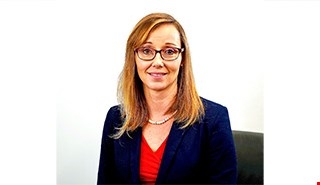 Inclusion and Diversity manager at Aegon UK
I was born in Warsaw, Poland and got my law degree at the Warsaw University. I continued my legal education in Scotland and achieved LLM Diploma in Construction Law and Arbitration at Robert Gordon University in Aberdeen. I am also an Associate Member of the Chartered Institute of Personnel and Development (CIPD).  
I have experience working both in public and private sector and creating inclusion and diversity strategies. My motto is that 'Inclusion is not a zero-sum game – nobody has to be excluded in order for somebody else to be included'. In August 2019 I moved to Aegon UK, where I became the first person to hold the Inclusion and Diversity Manager position. My role is to move the I&D Program to the next level by creating the I&D vision and strategy that allows Aegon UK to map their journey and measure progress. I have introduced a number of initiatives that help to embed inclusion and diversity in the organization's culture.
I chose Scotland as my new home and I am committed to positively contribute to local community, where I am raising two kids. I believe that everyone deserves to be heard, respected and supported to be fully themselves. Working with vulnerable young people means that I can influence the change in social inequality and level the playing field to allow for future generations to live in a more inclusive and accessible world.