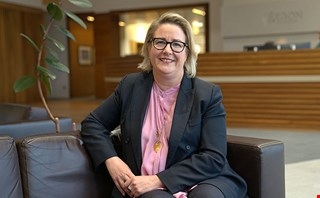 Global Leader Inclusion & Diversity
( Nationality: Australian)
My great passion is helping to create a better world for everyone. As the Global Leader Inclusion and Diversity for Aegon, a Board member of Aegon Corporate Services UK, and previously as a Partner and UK Board member of the global professional services firm Mercer, I seek to inspire others around the world to deliver on their promise and create meaningful change.
I previously worked at Ernst & Young and KPMG, leading complex global change projects for clients and have been based in London and Edinburgh since 2005.
I am a Fellow of Monash University where she took her PhD in Forensic Psychology. Named by Cranfield University on their 2021 Women to Watch list and by HR Magazine's Most Influential HR listing 2021, I was recently recognized as Inspirational Corporate Leader of the year in the Advance Australia Awards.
I have held Board roles with Big Brothers Big Sisters, the Lord Mayors Charitable Foundation, as a School Governor, the Institute and Faculty of Actuaries, All Hallows by the Tower (the oldest Church in the City of London) and have been recognized as one of the top 10 global LGBT executives by the Financial Times.
I am a passionate advocate for inclusivity, an end to poverty and family violence, and is a Foundation member of the Hunger Project. In addition, I am an Associate Fellow of the British Psychological Society and Chartered Member of the Australian Psychological Society. I am also the mother of two wonderful young people and Nüdel & Scully, our miniature dachshunds.